Grandparents Class Information
In this class, we introduce to grandparents the best and most current practices for infant care. The way we take care of children
changes over time, especially from generation to generation. This class teaches new and experienced grandparents modern
infant-care tips, what to expect, and how to be a helpful and involved support system to their family.
This course also acts as an opportunity to discuss the transition from parent to grandparent, which in some cases can be surprisingly difficult. Grandparents have vital information and advice to share that their children may not want to listen to. We discuss why that's
okay and how to best navigate the situation for all involved.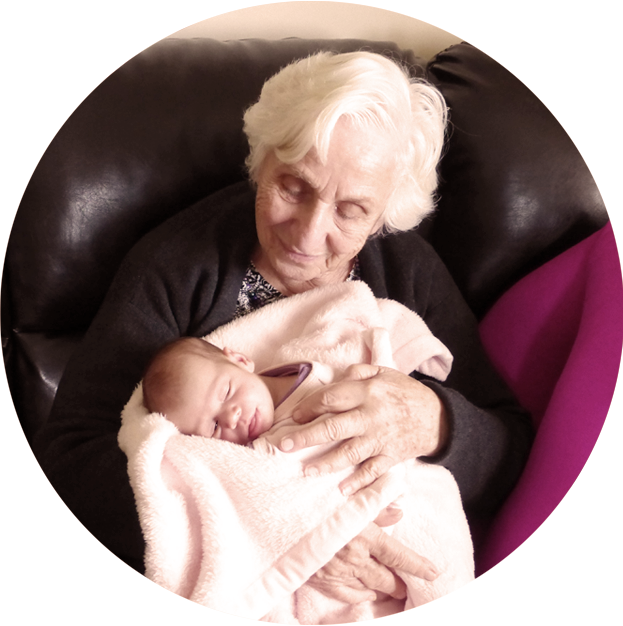 Some of the topics we discuss include:
Safe Sleep
Infant Feeding
Car Seat Safety
Generational Differences – and how to discuss in a constructive manner
Baby Bonding
Technology & Gadgetry
Advice vs. Support
More Information
Most grandparents are well-versed in childcare and we know that. This course is NOT to highlight any negatives in generational differences, but rather to compare methods then and now. The goal of this course is to educate grandparents on modern child-rearing techniques, never to criticize. 
This is the only class in Eugene of its kind. It's a practical, educational class focused on supporting new parents on their journey. Though we touch on the relationship between grandparent and grandchild, the focus is supporting new parents by learning their preferred method of infant care. We want to empower grandparents and parents alike to ensure everyone's experience is the best it can possibly be for the newborn.
If you or someone you know is interested in the grandparents class, click below to see available class times.